By Robert Brizel, Brick City Boxing Writer
With over 400 dead in Mainland China from the new Wuhan Coronavirus, millions of people in Mainland China wearing masks, and new cases identified in the United States and other countries, Top Rank has postponed its ESPN boxing card scheduled for February 2020 in Haikou, China, featuring the main event bout between World Boxing Council and World Boxing Organization World Super Lightweight champion Jose Carlos Ramirez, 25-0 with 17 knockouts, Avenal, California, versus former World Boxing Council World Super Lightweight champion Victor Postol, 31-2, Marina del Rey, California by way of the Ukraine. No boxing cards will be held or scheduled in China in the foreseeable future until the Wuhan Coronavirus health crisis pandemic is resolved.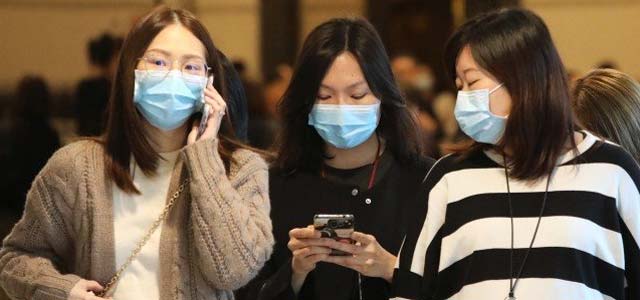 The Wuhan Coronavirus can spread from person to person, and thus could endanger professional boxers, corner persons, ringside officials, and fight fans who planned to travel to the event. A worldwide state of emergency has not yet been declared by the World Health Organization. More information regarding the Wuhan Coronavirus is pending.
Top Rank will need to find a new site and date for the ESPN bout. Both Postol and Ramirez currently train in California, so an alternate venue in California to fight a rescheduled bout later in 2020 could be possible in the near future. Rick Mirigian, manager of Ramirez, currently stages boxing events in Fresno, California, and beyond that possibility, also has an interest in adding the Ramirez-Postol world title bout to the Deontay Wilder-Tyson Fury rematch undercard at MGM Grand in Las Vegas on February 22, 2020. Top Rank CEO Brad Jacobs said no to that-but-his mind could change.
If the now stalled ESPN Top Rank Ramirez versus Postol super lightweight world title bout falls off the radar due to the Wuhan Coronavirus and cannot be rescheduled, International Boxing Federation and World Boxing Association World Super Lightweight champion Josh Taylor, 16-0 with 12 knockouts, Prestonpans, Scotland, United Kingdom, could fight Ramirez instead in a super lightweight titular unification bout. Taylor signed with Top Rank earlier this month, so Ramirez versus Taylor could be the logical conclusion for Jacobs under these unique circumstances. Postol would probably either have to be paid out, or would have to agree to step aside with an agreement to fight the winner. In any case, the circumstances of a fight venue being disallowed for medical reasons in quite unique.
---