Below for quotes from the Mateusz Masternak vs. Stivens Bujaj bout held on October 21st at the Prudential Center in Newark, NJ. Masternak won by Masternak by TKO in the seventh round. Also included is the official scorecard at the time of the stoppage.
MATEUSZ MASTERNAK
"I got stronger as the fight went on. I was ready to go hard rounds and use my attack to overwhelm him. Once I started using combinations I was very effective in hurting him. That made the difference for me.
"I stayed focused and kept my right hand ready to deliver damage. I'm ready to fight with anyone they put in front of me. I'm always ready in the gym and I can't wait to get back in the ring."
STIVENS BUJAJ
"I thought I was boxing well, but I wasn't offensive enough. I was trying, but I felt like I was one step behind. I was definitely rusty.
"I'm disappointed in myself. I know I could have fought better than that and performed better. I just didn't feel like myself tonight."
Scorecard: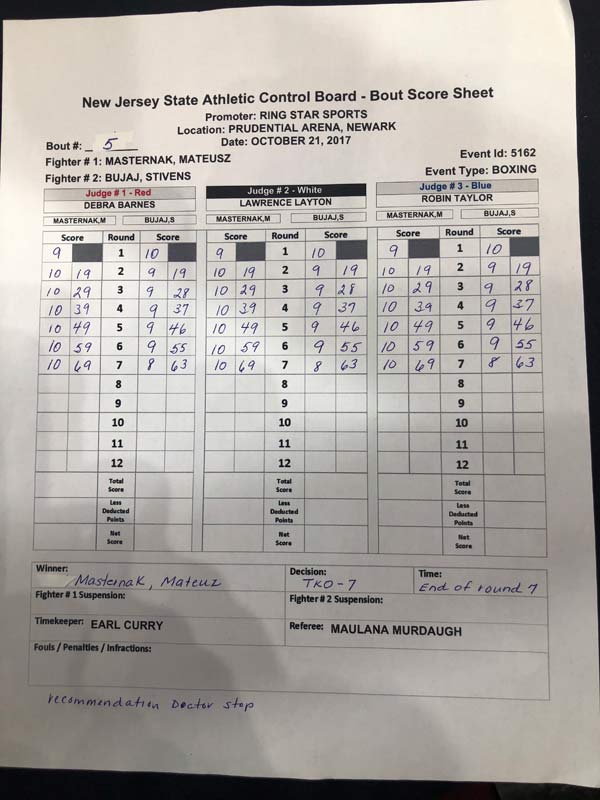 ---