By Les Dowgier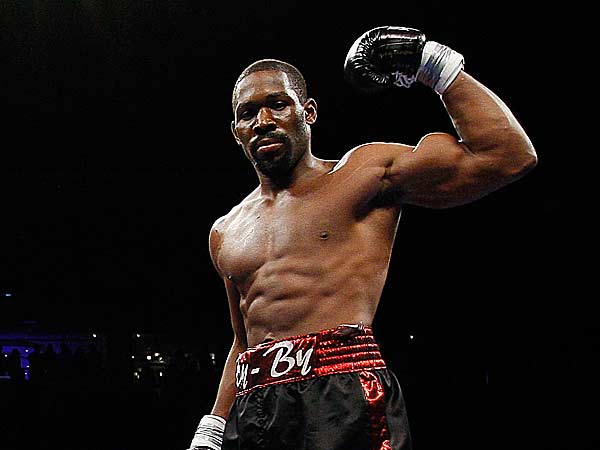 If you are a boxing fan, especially an American one, Bryant Jennings is a fighter you have been seeing with increasing frequency over the last 2 years, and with good reason. After tonight's easy knockout victory over the previously undefeated Artur Szpilka of Poland, the North Philly fighter now has an 18-0 record with 10 KO victories. Additionally, his resume includes a stoppage victory over the veteran, and former WBO Heavyweight Champion, Siarhei Liakhovich. Perhaps what is even more impressive than his record, or the fact that he beat Liakhovich, has been the manner in which he has done these things.
Despite starting his professional career at the very late age of 26 and doing so after a mere 17 amateur fights, Jennings appears to be a very apt boxer with a very unique style amongst current heavyweights. To paraphrase HBO's Max Kellerman, Jennings is a heavyweight who fights like a middleweight. This a fighter who has good speed and movement, solid defense, knows how to use distance, picks his spots and, perhaps most rare for a modern heavyweight, throws combinations and does so both to the body and head. When you combine these impressive attributes with his already gaudy record, it is easy to see why Jennings is increasingly being considered a leading candidate for the title of next great American heavyweight. However, there are still a few major hurdles in his way…
The first issue is simply that, as impressive as his record looks, he has only fought 18 times and really hasn't defeated anyone of note. Sure, Liakhovich appears on that list, however, when the two fought, Liakhovich was coming off a TKO loss to Robert Helenius, another up and coming heavyweight, and had lost 3 of his last 5 fights. Furthermore, in his very next fight after his bout with Jennings, Liakhovich suffered a brutal 1st round knockout to Deontay Wilder and has not fought since. So the question is, how much praise does Jennings really deserve for the resume he has compiled? Additionally, will Jennings keep improving and will he be able to continue his winning ways once the level of competition steepens?
The second major hurdle I see standing between Jennings and heavyweight domination is his size. At 6'2 and 225 lbs, Jennings is a small heavyweight by the standards of the modern-day division. Sure the 6'6 Wladimir Klitschko may be retired by the time Jennings is ready for a title shot, but the division is brimming with huge up-and-comers and seasoned contenders such as Tyson Fury, Chris Arreola, Robert Helenius, Kubrat Puley and Deontay Wilder. How will Jennings fare against these much larger, yet very skilled opponents? As the Klitschko brothers demonstrated over their long and dominating careers, a very tall fighter can be nearly impossible to hit when he "fights tall." And generally, with greater size comes greater power.
So going back to the question posed by the title of this article: is Bryant Jennings the next great American heavyweight? Though of course nobody knows the answer with any certainty, my gut tells me that the answer is no, however, I hope I am wrong. Jennings has very limited experience by the standards of world-class fighters and yet he will be turning 30 years old already in September. Though 30 is young for a heavyweight, it isn't that young. His lack of experience combined with his lack of size makes him an unlikely candidate to defeat the likes of Chris Arreola or Deontay Wilder to be at the top of even the American heavyweight ranks, let alone conquering the world stage. That being said, Jennings is an entertaining fighter to watch and one who appears to have a lot of poise and talent so who knows what he is capable of? He could very easily shut my mouth by handily defeating Wilder in his very next fight (hint, hint Bryant and Deontay, we all want to see this fight…)
---