THURMAN:
"The judges are judges. I thought out-boxed him. I thought it was a clear victory, but Danny came to fight. I knew when it was split and I had that widespread, I knew it had to go to me.
"I was not giving the fight away. I felt like we had a nice lead, we could cool down. I felt like we were controlling the three-minute intervals every round. My defense was effective – he wasn't landing."
GARCIA:
Thoughts on split decision:
"I came up short tonight. I thought I was the aggressor. I thought I pushed the pace. But it didn't go my way.
"I thought I won and I was pushing the fight. But it is what it is.
"He was trying to counter. I had to wait to find my spots."
Final Scorecard: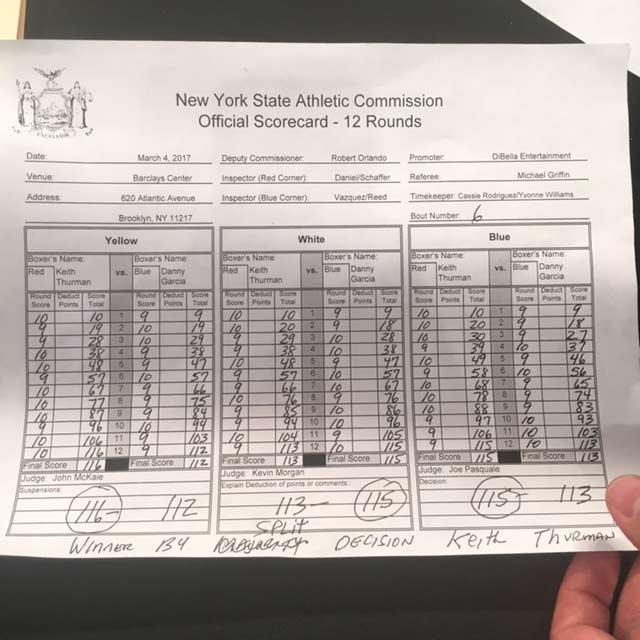 ---