Below are post-fight quotes from the fighters, the scorecard, as well as the CompuBox stats from Luna vs.
Nelson held August 5th 2016 in Philadelphia:
Alejandro Luna
"Nelson was a tough guy and could bang a little bit. Obviously we prepared for another opponent, but I felt I had a solid performance against him.
"Nelson came to fight and was in shape, and I thought I handled him pretty well, but I know I can still do better.
"I'm looking to build on what I did here tonight and get back in the ring soon for another good fight."
Naim Nelson
"I make no excuses, but we took this fight at 9 p.m. last night and I knew I was stepping up to face a tough opponent.
"I didn't get the decision, but I felt good in there tonight, and I proved I can compete with a world class fighter.
"Luna is a good puncher and he's strong. I won't take anything away from him. We fought a hell of a fight, and I look forward to being back soon."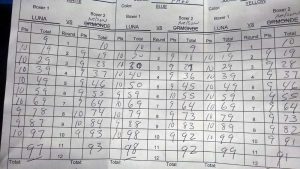 Luna-Nelson CompuBox Stats [PDF]
---